Saturday, May 31st, 2008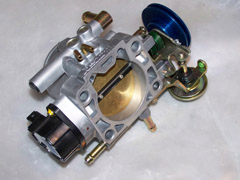 An excellent upgrade for manual transmission cars is removal of the throttle linkage assembly completely (look at the pics) and replacing it with JDM-style assembly which gets rid of the useless levers and springs. JDM cars being right hand drive never had this linkage, and trust me, the throttle response of the engine without it is so much better, you'd think it's a different car altogether.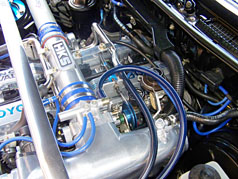 The throttle pedal movement is a lot smoother and crispier, it gives you much faster response due to different ratios – it's like a throttle pulley upgrade for Nissans. It's one of the best feeling upgrades for the mkIII. It doesn't give you more power, however power delivery is so much faster, that the car feels much stronger and more responsive.